Enterprise Ppc Management Services
NeuBrain is an award-winning enterprise PPC management agency dedicated to maximizing return on ad spend (ROAS) for our clients. Whether you're looking to boost ecommerce sales, leads, or phone calls for your business, our online ad management solutions can help you achieve your most important business goals.
Add Your Heading Text Here
digital marketing experts
Enterprise Ppc Management Services-Paid Search Marketing That Drives Results
Want to maximize online ad results and get the best possible return on ad spend (ROAS) for your enterprise business?
If your paid search marketing budget surpasses $25,000 per month, enterprise pay-per-click (PPC) solutions from Neubrain can help.
Our digital ad spend management plan allows you to:
Streamline online ad management
Enhance creativity
Improve conversion tracking
Maximize ROAS
Earn more qualified leads, phone calls, and sales
Ready to learn more about custom digital ad spend solutions from NeuBrain? Just keep reading or give us a call at +91 9819427549 today!
We get it — sometimes you want to speak straight to the source. To speak with a Digital Marketing Specialist about our marketing services, feel free to give us a call at:
+91 9819427549
NeuBrain Enterprise PPC Management Services
In addition to our traditional PPC plans, NeuBrain offers enterprise PPC management services for companies with monthly budgets over $25,000. Take a look at our complete listing of deliverables and pricing breakdown below.
Features

Enterprise

Google PPC Network

✓

Bing PPC Networks

✓

Google & Bing Shopping Feed Management (client is responsible for creating/programming/updating Google/Bing Merchant Center feed)

✓

Google Text Ad & Banner Remarketing (if banner ads are included, provided by the client, or creative banner design is paid for)

✓

Google Display Network

✓

YouTube Video Ads

✓

In-Store Visit Reporting

✓

Google customer match & audience match

✓

Gmail Competitor Ads

✓

GoDataFeed, DataFeedWatch, etc. integration (monthly GoDataFeed, DataFeedWatch, etc. fee paid for by client)

✓

Initial campaign development & strategy

✓

Advanced keyword research and selection

✓

Industry analysis

✓

Ad campaign copywriting

✓

Ongoing keyword development and tweaking

✓

Dynamic keyword insertion into ads

✓

Google Analytics integration & goal tracking

✓

Weekly Results analysis/reporting

✓

Strategic bid management

✓

PPC account settings monitoring (Ex. Geotargeting)

✓

Single account representative

✓

Monitoring clicks, conversions and click fraud activity

✓

International PPC campaign management (English only campaigns initially)

✓

Setup and management of rule-based bidding

✓

Website conversion analysis reporting

✓

300+ SMEs behind campaign driving results

✓

Website conversion analysis implementation

✓

Website conversion analysis reporting

✓

Landing page performance testing

✓

Weekly campaign performance testing

✓

Multivariate testing ecommerce store & checkout/cart process

✓

Access to enterprise network representatives:

Dedicated Google Rep Team
Dedicated Facebook Rep Team
Dedicated YouTube Rep Team

✓

WordStream AI-powered PPC Management

✓

Monthly performance & analysis reporting

✓

MarketingCloudFX AI performance analysis tools

✓

One time setup:

1 Months Management Fee

Management Costs:

 

$50,001-$100,000 monthly budget:

12% of ad spend

$100,001-$200,000 monthly budget:

10% of ad spend

$200,000-$400,000 monthly budget:

8% of ad spend

$400,001-$600,000 monthly budget:

7% of ad spend

$600,001-$800,000 monthly budget:

6% of ad spend

$800,001-$1,000,000 monthly budget:

5.5% of ad spend

Need more information? Call Us:

+91 9819427549

GET STARTED
3 tips for maximizing ROAS
Now that you understand the goal of enterprise PPC, let's take a look at three tips for improving your ROAS.
What is the goal of Enterprise Ppc Management Services?
PPC advertising is a powerful strategy for boosting site traffic — and ultimately qualified leads and revenue.
At NeuBrain, we understand the importance of maximizing ROAS, no matter your budget. However, for companies, like yours, with monthly PPC budgets over $25,000, it's even more important to improve budget efficiency and earn the best possible results from your paid ad campaigns.
What is ROAS? If you're used to running large-budget PPC campaigns, you're probably familiar with the ROAS formula: ROAS = Total campaign revenue / Total campaign cost.
But what does ROAS mean in terms of business impact?
Ultimately, enterprise PPC management plans should maximize ROAS and focus on providing tangible results for your business. Whether you're looking to increase leads or boost ecommerce sales, digital ad management plans can help you achieve those goals while making the most of your budget.
Keep reading to learn more about our digital ad management process.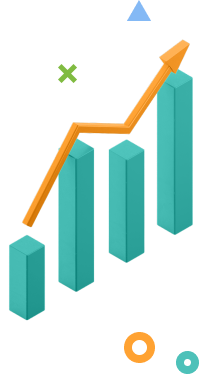 Time To Level Up Your Sales
Our long list of services helps you make waves in your industry and increase metrics that matter most – like sales.
IN THE PAST 5 YEARS, WE'VE MANAGED MORE THAN 11.5 MILLION TRANSACTIONS ACROSS OUR CLIENT BASE.
Our approach to enterprise PPC management
NeuBrain takes a unique approach to enterprise ad management — combining insights and research from our team of paid ad strategists with AI-powered data to drive the best results possible.
When you work with us, you'll have access to an entire team of paid search analysts. From search ads to display advertising on Google, Bing, and more, our experts specialize in numerous areas of PPC. No matter the platform or type of ads you use, expert advice is just a click or phone call away.
In addition to our team of PPC experts, NeuBrain clients receive access to our proprietary lead and conversion tracking software, MarketingCloud.
With MarketingCloud, you can easily monitor campaign results, and we'll help you make necessary improvements to get even more from your paid ad budget.
We don't rely on robots to manage your PPC campaigns. Instead, MarketingCloud leverages AI powered by IBM Watson to stay ahead of trends and offer strategic recommendations compiled from billions of data points. MarketingCloud allows you to:
Stay ahead of paid ad trends with AI machine learning
Integrate lead management with Salesforce, Nutshell, etc.
Monitor lead intel on the go with our mobile app
By combining industry-leading insights and research from our team with exclusive AI data, we created a formula that drives impressive PPC results.
What's included in enterprise PPC plans from NeuBrain?
At NeuBrain, we offer transparent pricing and deliverables for our enterprise PPC plans. Not all PPC agencies publish this information online, but we want our clients to know upfront what they can expect when investing in our services.
Here are just a few highlights of what you'll get with our custom, enterprise PPC plans. For a complete breakdown, check out our pricing table above.
The NeuBrain difference: What makes us a top ad management company?
What makes NeuBrain a top paid ad management company? We're glad you asked. Learn what makes us different.
93%of customers are extremely satisfied with our results.
NeuBrain has helped us expand our digital footprint not only in Central PA and the mid-Atlantic, but also throughout the Continental U.S.
Create your custom paid search strategy today
Want to learn more about how enterprise PPC services from NeuBrain can help you maximize ROAS and achieve your most important business goals?
Contact us online to speak with a paid search strategist. We're excited to create a custom solution for your enterprise business!
Let us know how to get back to you.