Data and ETL Pipeline Services: Get More Value From Your Data
Your data is valuable, but it's worth even more when you can integrate it across multiple platforms. Data and API integration services connect your systems and tools so you can access additional functionality and get more value from your data. Keep reading to learn about our data pipeline services.
What is a data warehouse?
Digital experiences have become more complex over the years and companies are pulling/pushing more data around than ever before. With digital tech stacks bursting at the seams, having a single source of truth for your key digital data has become paramount.
That's where data warehouses come in. A data warehouse is a platform designed to be your digital brain and push/pull data from your various digital platforms like a CRM, email marketing software, lead nurture software, CDP, and more.
If you are looking to extract even more value out of your data warehouse, an ETL pipeline is a great option that WebFX provides. With ETL pipelines, businesses use software to Extract, Transform, and Load data from your warehouse. The key piece of the ETL is the Transform phase. ETL pipelines allow you to do custom reporting, perform deep data analysis, filter and adjust data, and more. ETL pipelines make your data warehouse accessible for reporting, allowing your data to level up your entire organization.
Benefits of data integration services
Here are some of the top benefits of data warehousing and ETL pipelines: 
Connect with third-party systems 
Third-party API integration services enable you to access the data and functionality of a wide range of third-party systems. This capability can significantly enhance your existing systems and boost your productivity.
A single source of truth across systems
Save time and stop compiling manual reporting from multiple arenas. A warehouse and ETL combo allows you to store and analyze all of your digital data in one unified place.
Reduce your workload and automate your processes
Connecting your systems through custom and third-party API integration can reduce your workload by helping you make the most of existing functionality.
Integration enables your data to update across systems, so you don't have to worry about manually moving and updating your data. You can also access existing functionality that's available through APIs rather than building your own.
API and data integration can also help you automate your operations, reducing your workload, and making your processes more efficient.
Say, for example, that you integrate a lead management system and a marketing automation tool. You could then set up an automated process for sending marketing materials to someone when you change their status from prospect to lead in your lead management system. 
Improve data integrity
These solutions enable your systems to share data and update data automatically across systems. For example, if you update lead information in your CRM, it will update in your marketing automation software as well.
This automatic data sharing between systems improves your data integrity. You won't have to worry about discrepancies between data in different systems.
Get more value from your data 
Data integration solutions help you get more value from your data by breaking down silos and improving access to information across your organization. API and data integration services can help you organize your data and view it together to get more valuable insights from it.
What do data warehouse integration services include?
Start building a smarter company today through data warehouse solutions.
You can integrate numerous types of software, including marketing automation tools, lead management systems, CRMs, ecommerce platforms, online advertising platforms, payment gateways, and more.
ETL pipelines may also involve extracting data from systems, organizing it, ensuring it's formatted correctly for your needs, and delivering it to other systems.
How MarketingCloudFX helps with data integration
MarketingCloudFX, our proprietary digital platform, comes with numerous built-in integrations and connects with many application types.
The platform contains numerous features that allow you to see several types of marketing campaign and lead management data in one place.
You can integrate the data from these and other features within MarketingCloudFX to boost your digital marketing performance across numerous channels, from email to search to social media.
MarketingCloudFX also integrates seamlessly with numerous CRMs thanks to its built-in integrations. In addition to our CRM system, CRMROI, MarketingCloudFX integrates with CRMs such as:
Salesforce
Pipedrive
Insightly
Zoho
Nutshell
SugarCRM
And many more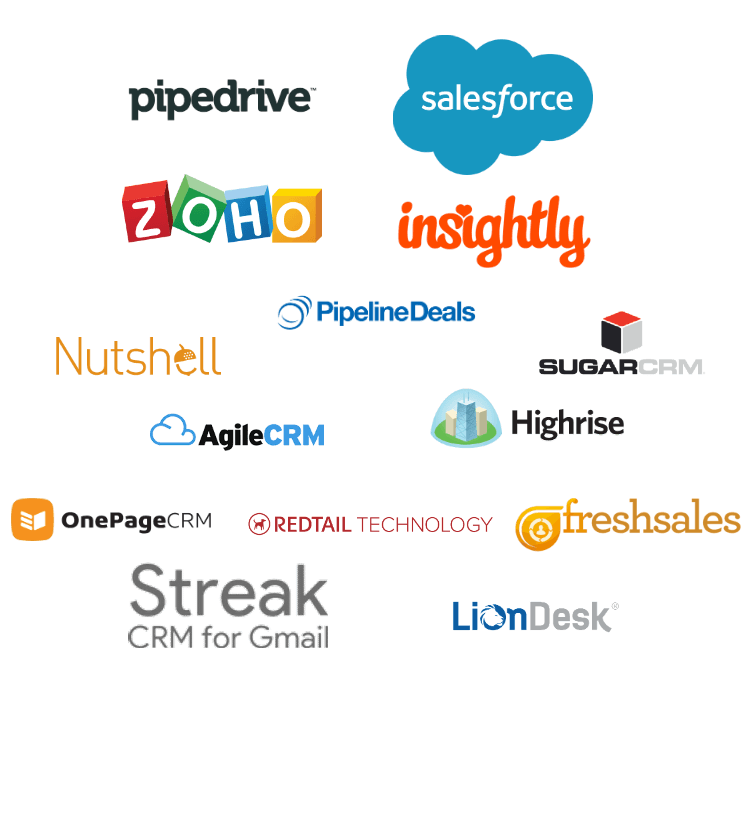 Other MarketingCloudFX integration partners include:
Marketo
Shopify
Amazon Seller Central
Amazon DynamoDB
Intercom
Facebook Custom Audience
Through MarketingCloudFX and our data and API integration services, we can help you connect your systems and data so that you can get more value from them.
Important considerations for data integration
Data and API integration projects can be complex, and you need to keep numerous factors in mind to ensure a successful project. Some essential elements to consider include:
Security: Security should always be a top priority when dealing with data. Without proper security measures, APIs are another potential way in for hackers. Proper measures for authentication, privacy, and other factors are essential for preventing denial of service attacks, code injections, and other vulnerabilities.
Data format: Another important aspect is data format. Your data should be in a consistent format that allows you to access and use it easily.
Data organization: Keeping your data organized helps you make the most out of it. When your data is organized, you can more quickly and easily find what you need.
Data accessibility: You also need to make sure people within your organization have access to the data relevant to their roles. Ensure employees know where to find the information they need and set up secure authentication processes for them.
Reliability: You need your data integrations to operate reliability and transfer data accurately. Inaccurate or missing data can hurt your decision-making.
An experienced integration company will prioritize these factors throughout your project, increasing the value of your project and data.
Why work with WebFX?
Why choose WebFX as your data and API integration partner? Here are six great reasons.
1. Powerful technology
MarketingCloudFX is one of the most powerful digital marketing platforms available. It enables you to track, automate, and refine your campaigns across multiple Internet marketing channels. It offers seamless data tracking, artificial intelligence-powered recommendations for improving your campaigns, and numerous integrations.
We offer our own CRM, called CRMROI, which is built with small-to-midsized businesses in mind. MarketingCloudFX also integrates with numerous leading CRMs and various other kinds of business software.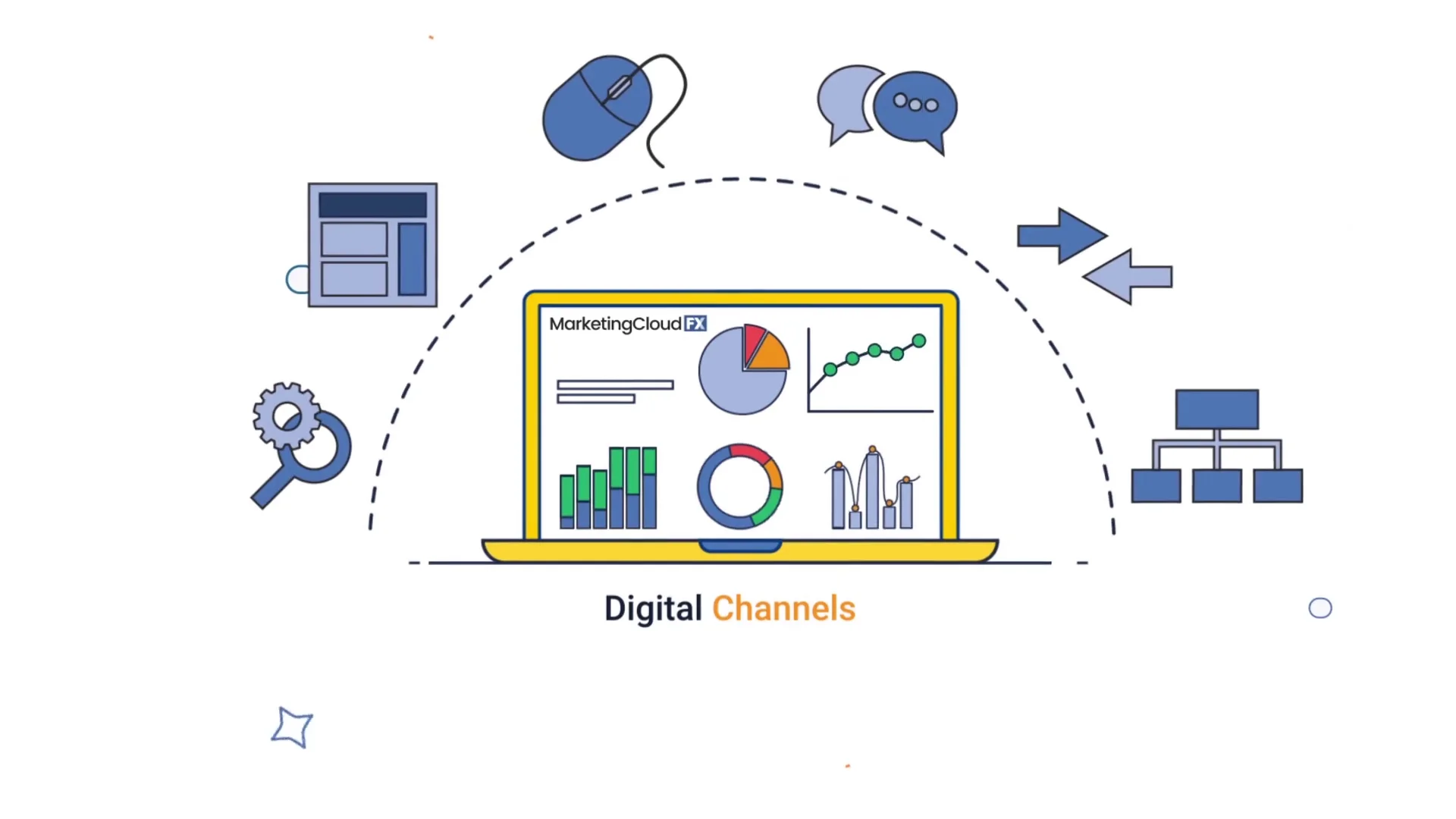 2. Expert team
WebFX has more than 20 years of experience and a team of more than 275 experts in development, automation, digital marketing, and design. We've worked with clients across numerous industries on various types of projects.
3. A dedicated account manager
When you partner with us, you'll get a dedicated account manager who will get to know you and your business and take the time to understand your goals and needs. They stay with you throughout your project, provide you with updates, and are available to answer questions.
4. A focus on results
At WebFX, we focus on getting results for our clients in everything we do. Over the last five years, we've generated 6.3 million leads and $2.4 billion in revenue for our clients and earned a client recommendation score that's 488% higher than the U.S. average.
5. Minimal time investment required
While you can choose to be more involved, we can take care of the entire data and API integration process with minimal time investment on your part. We'll handle your data integration, freeing you up to focus on other areas of your business.
6. Full-service digital marketing
We're a full-service digital marketing agency. In addition to data and API integration, we also offer a wide range of other services, from web design and development to website maintenance to search engine optimization (SEO).
Let us know how to get back to you.